Styrian Association for Education and Economics - STVG (AT)
Short Profile
The STVG is an educational institute of the Styrian trade and industry. Its emphasis is on "education and business". It does its work at the transition points between educational institutions, the world of work and occupational training and sees itself as a part of a network with a wide range of partners, cooperating with adult education institutions, schools, social partners, companies and institutes of learning and training. Seminars, lectures and courses are held, projects are initiated and carried out and comprehensive developmental processes are organized and managed – all to attain the educational and economic aims. Above and beyond all of these projects, the STVG and its employees are active in developing, organizing and structuring measures for educational policies on various committees at the state and federal levels, such as for example:
• Committee on Educational Policies – Federation of Austrian Industry
• Lecturers for teacher training on universities and for some topics on universities for applied sciences
• Membership in the National Steering board of the committee for adult education
• Delegated as Representative in the Task Group of the European Lifelong Guidance Policy Network etc.
STVG fulfills its work within 5 working areas:
1. Seminars & Trainings
2. Career Guidance and Transition Management
3. Transversal Topics
4. Entrepreneurship Education
5. Processes & Strategies
STVG employs 49 individuals within various project activities and core staff, additional 10 self-employed trainers working in the area "Seminars & Trainings".
Key People

Dr. Peter Härtel is the managing director of the STVG since 1978 and has the strategic, operational, human resources, financial, general management and overall responsibility. He has been active in the area of complex international cooperation and European programmes (Equal, Joint Actions, Leonardo etc.). Additional he is for example:

• Since 2009 Chair of the national expert group for new teachers training in Austria, Federal Ministry for Education, Science and Culture and Austrian Federal Ministry of Science and Research.
• since 2004 Managing director of Austrian Association for Education and Economics (Volkswirtschaftliche Gesellschaft Österreich), additional
• since 2005 Member of the European Expert Group for Lifelong Guidance, European Commission
• Member of the Expert Group from the Ministry Education regarding the reform of the Austrian school system

Publications:
• Härtel P., Noworol C. et.al.: Transition from school to the world of work, 2005 Krakow.
• Härtel P.:, Bildung der Zukunft – Schule 2020, Industriellenvereinigung Österreich (Hrsg.) wissenschaftliche Beratung, 2006 Wien.
• Härtel P., Kämmerer E.:Berufsüberleitung an PTS – Bildungswege der AbsolventInnen, bm:ukk (Hrsg.) 1999, 2001,2003,2005, 2007 Graz-Wien.
• Härtel P., Freibergova Z., Schiersmann C. et.al.: Lifelong Guidance for Lifelong Learning, 2007 Graz-Krakow.
• Härtel P. et al.: LehrerInnenbildung NEU – Die Zukunft der Pädagogischen Berufe – Empfehlungen der ExpertInnengruppe, Wien 2009
• Härtel P., Marterer M.: School and the World of Work – Effective Preparation, Successful Transition and Sustainable Policy for Youth in Europe, Part 1 und Part 2, Graz 2010
• Härtel P.: Bildungs- und Berufswahl als Qualitätskriterium für Berufsbildung - Schnittstellen und Übergänge von der Sekundarstufe bis zur Weiterbildung. In: Niedermair G. (Hrsg.): Aktuelle Trends in der beruflichen Aus- und Weiterbildung - Impulse, Perspektiven und Reflexionen. Schriftenreihe für Berufs- und Betriebspädagogik Bd. 5. Linz 2011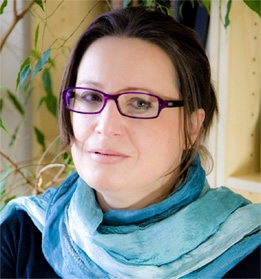 Dr. Michaela Marterer works since 2002 as a project manager in the STVG from the project applications, project management of local, national and European funded projects. She is Deputy Managing Director since July 2010. She is involved in all strategically and operationally issues of the STVG and is working together with Peter Härtel in the current European projects of STVG: e.g.
• European Lifelong Guidance Policy Network
• "Entrepreneurship Education and the World of Work" (Comenius Network)
• She is also working in other regional and national projects and in the dissemination of results former initiatives e.g. Equal, Youth, Leonardo da Vinci
Publications:

• Härtel P., Marterer M.: School and the World of Work – Effective Preparation, Successful Transition and Sustainable Policy for Youth in Europe, Part 1 und Part 2, Graz 2010
• Peter Härtel and Michaela Marterer, "Transition without Barriers: Improving and Matching Basic Competencies and Vocational Qualification Needs" in: "Innovative Apprenticeships Promoting Successful School-to-Work Transitions, Felix Rauner, Erica Smith, Ursel Hauschildt, Helmut Zelloth (Eds.), Berlin 2009 "Berufsorientierung kompakt", 2009 http://www.bmukk.gv.at/schulen/bo/impressum/index.xml