FORUM Umweltbildung | Environmental education FORUM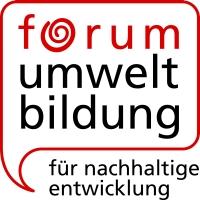 The "FORUM Umweltbildung" (Environmental education FORUM) combines more than twenty years of experience in environmental education with innovative and groundbreaking educational approaches especially in the field of education for sustainable development.

FORUM Umweltbildung offers educational support via publications, websites, events like conferences and workshops, innovative flagship projects, educational networks, educational funds and personal contact. FORUM Umweltbildung works for a target group of educators in the formal (school and university) and non-formal (further education, adult education) educational sector in Austria.

FORUM Umweltbildung is an initiative of the Austrian Federal Ministry of Agriculture, Forestry, Environment and Water Management and the Austrian Federal Ministry for Education, the Arts and Culture.